One Last Offer...
Before You Go To The Download Page,
Please Check Out The Special Offer Below:
TURN THIS SOFTWARE INTO A LEAN, MEAN LIST BUILDING MACHINE TODAY!

Brand It With Your Name & Website Link

Brand It With Your Affiliate Link

Add Your Name And Link To The 'About' Button

Brand The Registration Page & License Key
you can turn this software into your very own product in no time And Make Money, Build Your Reputation And Grow A Giant Mailing List!
On the previous page, I offered you basic rebranding rights. Rebranding the software with your name, website link, banner and affiliate link and then distributing it to your customers or visitors, can bring in quite some traffic and make you some good money.
but now there's more...
Right now I'm offering you FULL REBRANDING RIGHTS, which means you'll be able to rebrand every single feature inside this software tool with your own details, and profit even more...
With These Full Rebranding Rights You'll Not Only Be Able To Rebrand The Software With Your Name, Website And Affiliate Link, I'm Also Allowing You To Rebrand The 'About' Box And - Even More Important - Add Your Very Own Registration URL And License Key.
Why is this such a big deal, you ask?
I'll tell you. The software is protected with a license key. Without this license key, your customer will not be able to use the software. When they open the software, they will be presented a registration form, asking them for their email address and their license key.
To get their key, they need to click the button that says 'Don't Have A Key'. This button will redirect them to a squeeze page - YOUR squeeze page - where they need to sign up for YOUR mailing list in order to get the key to activate the software.
So, even when you decide to simply give the software away for free and ask nothing in return, people will still end up subscribing to your mailing list.
Can you imagine what will happen when you allow your customers to give away or sell the software to their customers?
This Will Cause A Viral Wave Of People Subscribing To Your Mailing List!
let's take a closer look at all
the rebranding Options...
These were the basic rebranding rights, remember?
With the full rebranding rights, you can also
rebrand the 'about' box....
And Add Your Own Registration URL & License Key
This Is The ULTIMATE WAY To Build A Giant Email List Almost Hands-Free
Of Course I'm Also Providing You With A Ready-To-Go Registration Page
That Comes With Your Squeeze - & Download Page
All you have to do is put in your 'Buy'-button, autoresponder code and download link, and you're completely ready to go....
But That's Not All..
I've Also Compiled A Huge Bonus Package!
Including Free Giveaway & Master Resale Rights To Your Branded Software Tool!
Grab full rebranding rights to
Interactive Squeeze Pages 2.0 Now

and You Will Also Get The Following Bonuses:
!!!Order Full Rebranding Rights Today!!!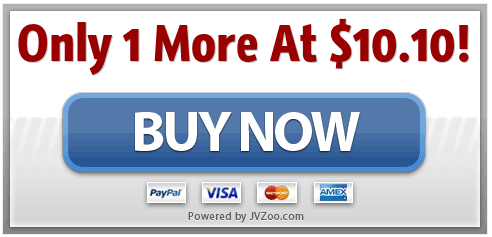 Powered by
Interactive Squeeze Pages
HOW TO GET THE MOST OUT OF THIS SOFTWARE
This isn't just another piece of software... It has UNLIMITED potential and if you use your imagination, the sky is the limit. There are so many ways you can profit from this!